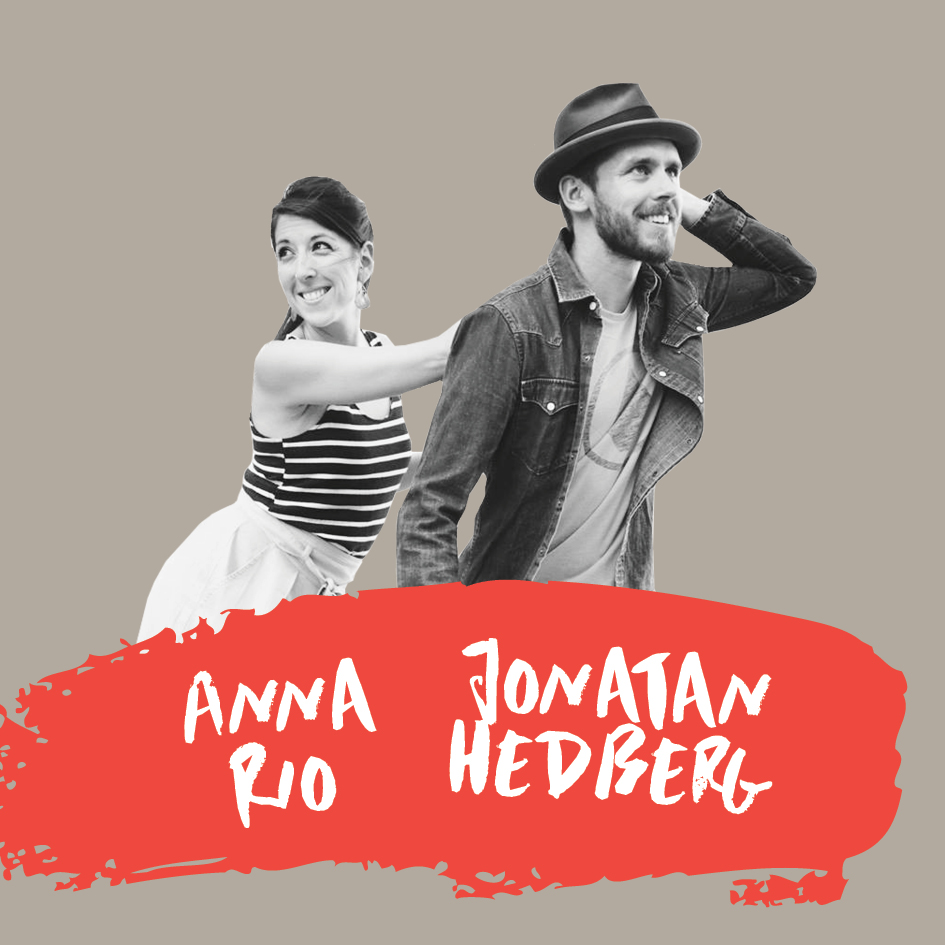 Anna Rio & Jonatan Hedberg

Anna has always been passionate about dance. At the age of 21, she trained for five years in ballet, jazz, contemporary and afro-contemporary dance in a professional dance school both in Toulouse and Ouagadougou in Burkina Faso. In 2010, she fell in love with the powerful energy of Lindy Hop and she discovered enthusiastically the exchange and communication between two partners, connected through and to music. Since then, she enjoys travelling the world from workshop to workshop and she continues to learn and train as a dancer and instructor, always eager to explore new teaching approaches and experiences. Very active in the lindy hop and solo jazz scene in Toulouse, she has taught regular Lindy Hop and solo jazz classes since 2013 and runs regular workshops and socials, as a strong believer in social dancing.
Learning and improving is cornerstones in Jonatan's life. He studied pedagogy at the University and became a teacher in Physical Education (Sports) and Mathematics in 2010. He took a Lindy Hop taster in Stockholm late 2009 and the dance appealed to him strongly with it's music, rhythmical emphasize, energy and style of movement. Jonatan loves how this dance connects people from different cultures and parts of the world. Life has never been the same after his first Herräng 2010. He started teaching Lindy Hop in 2013 and today you find him in Toulouse where he give weekly Lindy Hop classes while trying to speak French. He is frequently travelling to different events to social dance, teach, perform, compete or to take classes, always eager to learn more about this amazing dance and its music.