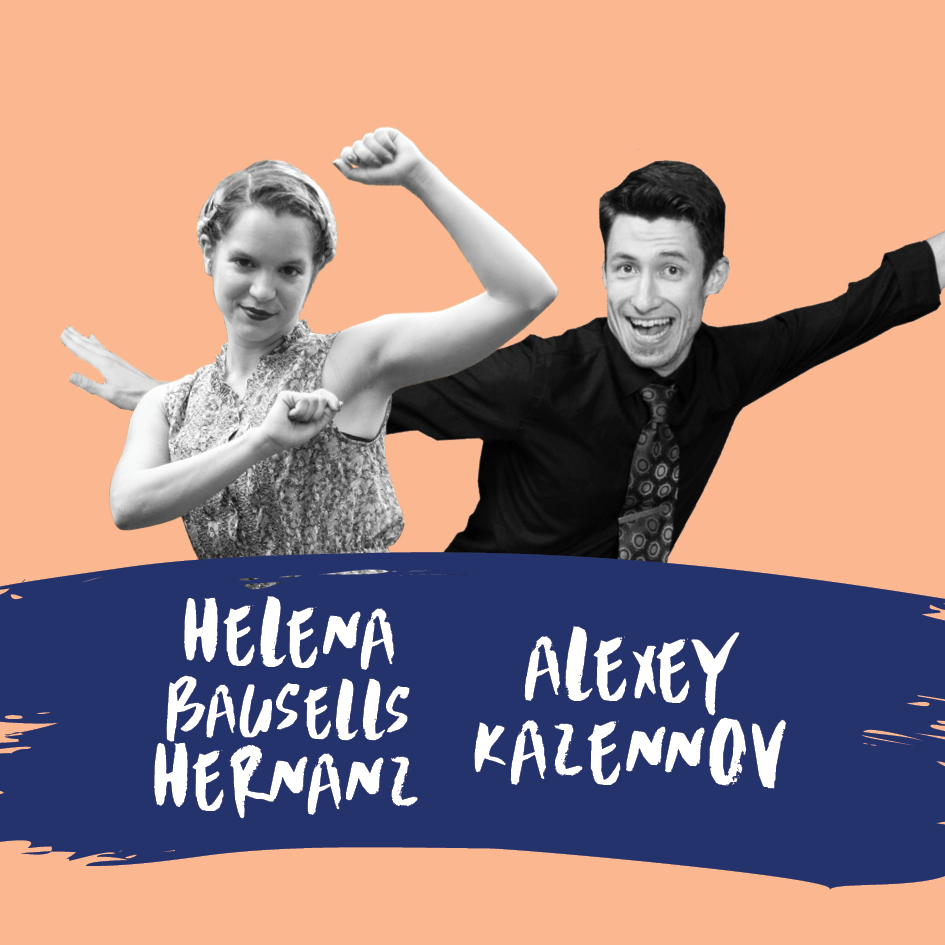 Helena Bausells Hernanz & Alexey Kazennov
Helena accidentally discovered Lindy Hop in 2014, while she was studying her Musical Theater degree in Barcelona. She immediately fell in love with it, and attended as many classes as she could. One year later, she started teaching locally and travelling to events, and she hasn't stopped ever since!
She's known for her crazy energy and style on the dancefloor and on competitions, where she has accomplished success in multiple occasions.Her classes focus on connecting with the roots of the dance and having fun with your partner.
Alexey Kazennov is one of the most popular dancers from Moscow. He started dancing in 2013 with extraordinary enthusiasm, came to all parties and in the same year became finalist of newcomer J&J. In 2014 he won the Open Strictly competition in Moscow and was a finalist of an international J&J. From 2015 he started teaching, practicing and traveling all over the world winning a great number of competition titles. Lindy hop, Authentic Jazz, Blues and St. Louis Shag, there is nothing he can't dance!
Alexey is famous for his personal style as a dancer, his big smiles but most of all for his high energy on the dance floor! Do you believe that someone can dance for 24 hours non-stop? Yes, this is Alexey!