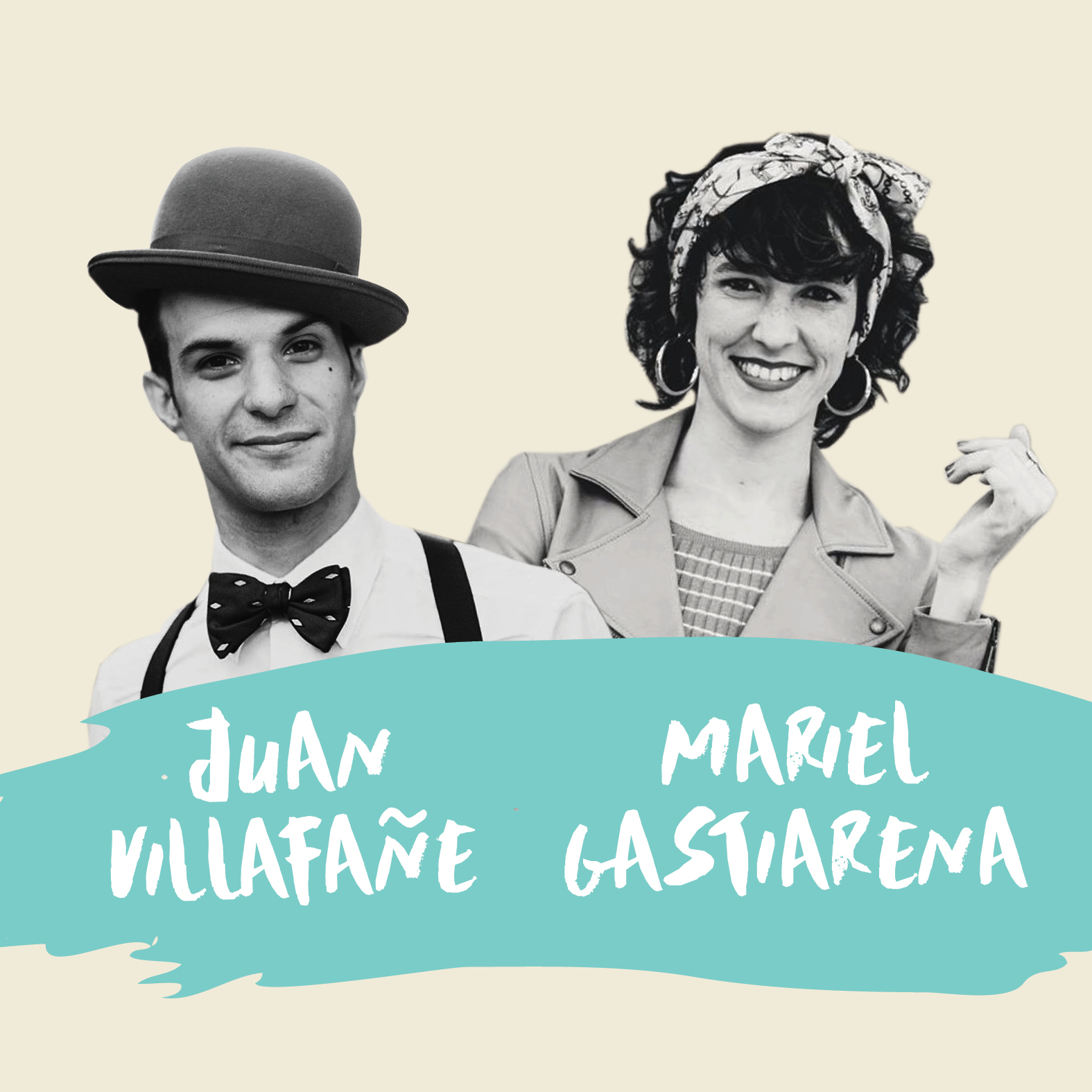 Juan Villafañe & Mariel Gastiarena

Juan hails from Buenos Aires, Argentina and has been a leading proponent in the revival of vintage jazz dances in South America. Juan is the organizer behind Swing Brother Swing, Buenos Aires' original Lindy Hop event, as well as the Buenos Aires Lindy Hop Festival (BALHF). His background in gymnastics, acrobatics and martial arts, as well as his degree in Physical Education strongly influence his dancing and teaching, giving him a unique perspective on body movement and awareness, and a distinct – and often spectacular – personal style. Known for his high-flying acrobatics and eye-catching slides, Juan is a consummate performer, a creative dancer and an insightful teacher.
Mariel discovered the Lindy Hop in 2004, when she was 14. Since that time she dedicated herself passionately to dance, moving into different styles. She took classes in jazz dance, classical and contemporary for several years as well as African dance and tango.
When she started dancing Tap she realized that it was in this dance where she could best express the conjunction between the rhythmic elements of music and the movement. Therefore, she devoted herself to emphasized her learning about traditional tap and teach it through a conceptual studying of the rhythm. She is part of the tap companies "Setup" and "Rechapas".
She also studied music at the Municipal Conservatory of Buenos Aires and nowadays she continues her musical training studying clarinet and singing.
This eclectic training influences in all the different dance styles she dedicates to (lindy hop, charleston, blues and tap)
She participated in different shows as a swing dancer and won many prizes in local and international competitions