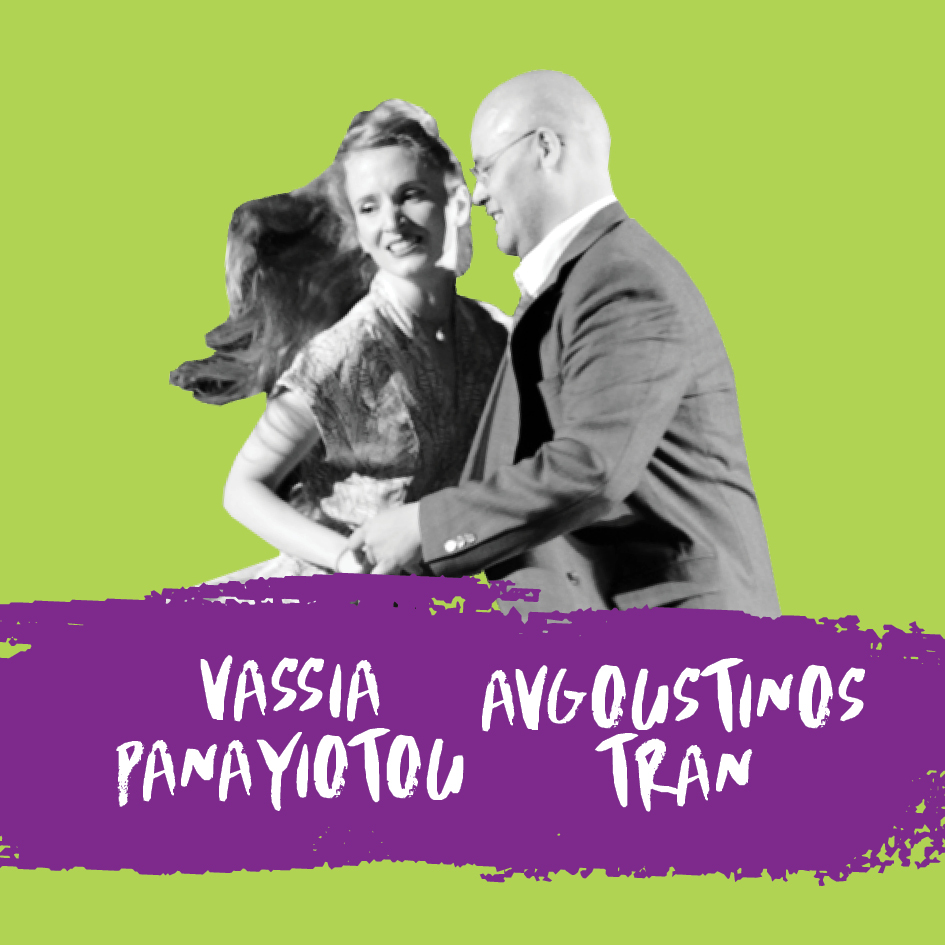 Vassia Panayiotou & Avgoustinos Tran
Vassia Panagiotou is an enthusiastic Lindy Hop & Authentic Jazz dancer. She is a true lover of classic jazz music and the style of dancers at '20s-'40s. She is a member of HDC Chorus Line led by Marie N'diaye and she is leading her own chorus line in Athens (Rhythm Hoppers Chorus Line).
She is an organiser of Athens Rhythm Hop (international swing festival) and a co-founder of Rhythm Hoppers, an authentic swing dances school based in Athens aiming to spread the Lindy Hop across the country and to educate students about the swing music and dance culture.
When she is not in her hometown, she likes to travel to workshops all over the world to teach, social dance and get inspired by new dancers. She often competes and has won various placements (to name a few: 2nd place Savoy Cup 2018 team with "Mind the beat", 3rd place Savoy Cup 2018 Chorus line, 3rd place Stomp your Feet 2017 Solo Jazz competition, 3rd place at Savoy Cup 2017 Strictly comp with Alexey Kazennov).
Augustin Tran has been dancing for 9 years. He is a scene leader in Athens, a co-founder of the authentic swing dances school, Rhythm Hoppers and an organizer of Athens Rhythm Hop, an international swing festival.
He is a very enthusiastic social dancer, bringing a lot of energy and big smiles to the dance floor. While dancing, he likes to improvise with his partner and connect to the music.
Always with a touch of humor, his classes are a place where students may learn new techniques or rhythms, but also feel comfortable to bring in their own ideas. He believes dancers should be able to express their personality through their dance and create their own unique dancing style.