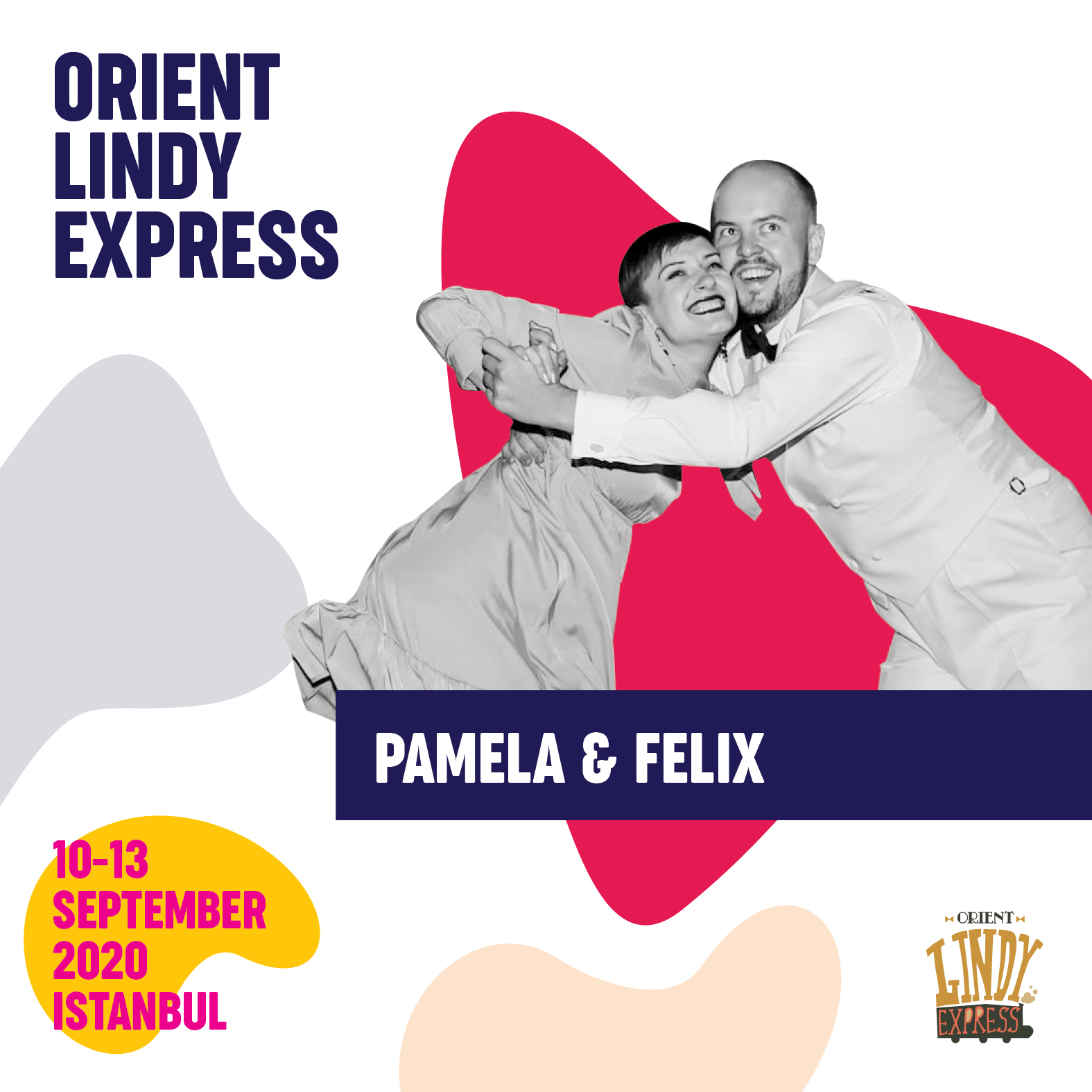 Pamela Gaizutyte & Felix Berghäll

Pamela Gaizutyte ishumorous and dynamic, keen, full of heart and a touch of the anarchic, Pamela was spellbound by Lindy Hop energy and community at the age of sixteen when she started her first classes at Lindyhop.lt Club in Vilnius. Despite her young age Pamela has already brought herself to light constantly learning anything related to dancing, be it music, psychology or anatomy. In 2009, Pamela began working at Hoppers' Dance Studio in her hometown of Vilnius, Lithuania. Today she dances and teaches with the top leaders in the international Lindy Hop scene. Having no constant partner has given Pamela space to bring a lot of variety to her dance – no wonder dancers call her one of the most exciting followers in recent years. As a dancer Pamela cherishes individuality and freedom. For her Lindy Hop is not as much about impeccable technique as it is about musicality and awareness. As a teacher she shares her values and encourages people to find their own way of dancing: "Learn to be ok with the way you are and how your body moves. It's all about you." Nietzsche once said "You need chaos in your soul to give birth to a dancing star".
By Migle Ravnialicevaite
Felix Berghäll is a swing dance instructor, performer, choreographer based in Stockholm, Sweden. Like any other swedish dancer he started in the swedish competition scene. He started at the age of nine and with bugg as his main style. One year later he took his first basic six count step in Boogie Woogie and has since then never stopped.
At the age of 16 he made his first visit to Herräng Dance Camp in Sweden and fell in love with the African American social dances of the swing era such as Lindy hop, Vernacular Jazz, Charleston and Tap. He has since then tried to inspire and learn everything that he can and develop his skill of dancing, music and teaching. He wants to pass on this knowledge to people all over the world. He is a strong believer of the freedom and the authentic style of the dance and the connection you create with your partner and the music.
He sees swing dancing as a way to bring people together and bring happiness in to their life. Because when he dances that's is all he can think about and express. Pure happiness!