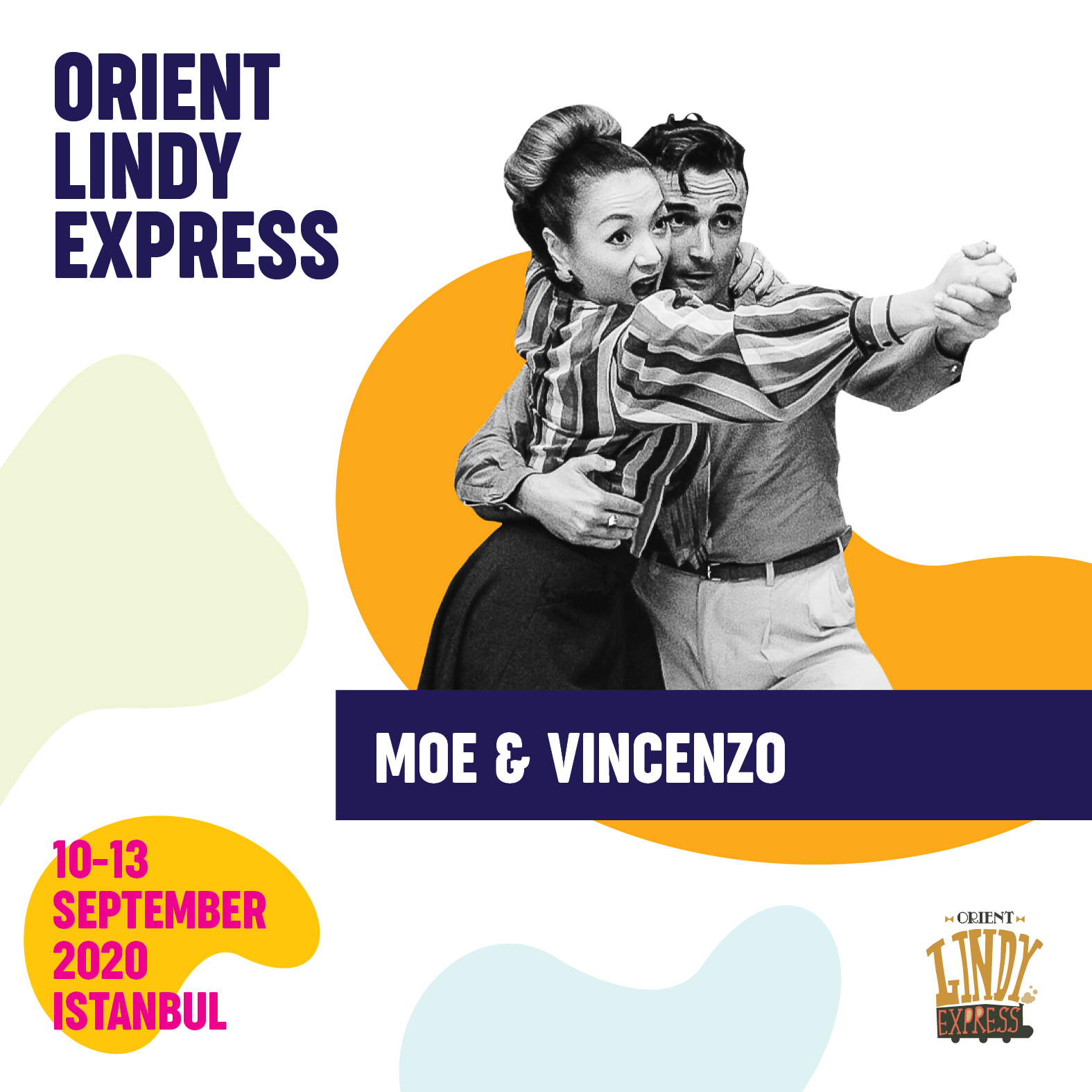 Vincenzo Fesi & Moe Sakan

Vincenzo Fesi is a worldwide recognised dancer, teacher and choreographer. As a real globetrotter, he teaches and perform at the most prestigious swing dance events around the world. Melbourne, Paris, Stockholm, Seoul and London are just some of the cities where he is invited as a guest every other weekend.
He was born at Lake Como, but Roma adopted him three years ago. Inspired by the incomparable Fred Astaire, Gene Kelly and Frankie Manning Vincenzo Fesi dances the Lindy Hop, the Balboa, the tap dance and many other jazz styles.
With his dark eyes and skin and his contagious smile, Vincenzo looks like a 1940's movie star and brings enthusiasm on stage all over the world. Moe Sakan has had professional training in many types of dance. In 1999 Moe fell in love with the Lindy Hop, since then this has been her dance of choice.
A pearl of the Orient, Moe moved to London in 2000, bringing a sparkle to the local swing dancing scene, and soon became the UK's top female swing dancer. An active social and competition dancer, she is proud to have won several UK and US competition titles. Winning the world's biggest Jack 'n Jill competition with Marcus Koch at Frankie 95 is one of the most special titles Moe has been proud to win.
Moe travels the world extensively both for social dancing and teaching Lindy Hop. She has also enjoyed dancing for several productions, including theatre, television and film.